Zpots "Wonderful" Mini Bowl
Zpots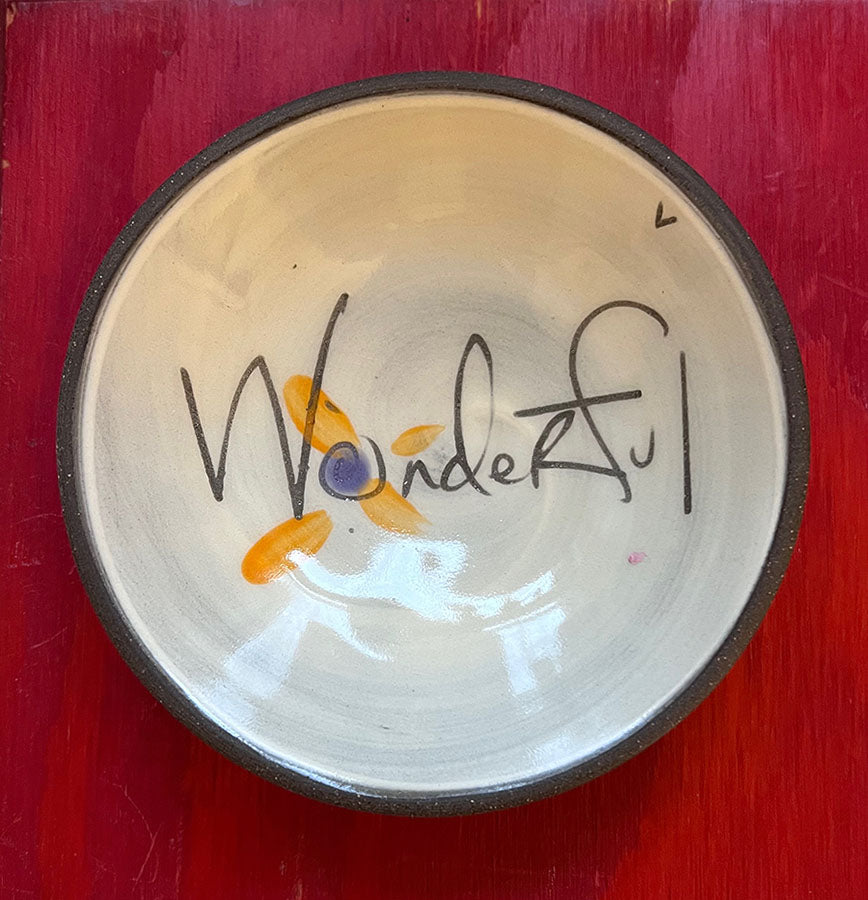 These mini bowls are versatile and oh so useful! A favorite . . .

Each piece is wheel-thrown, hand inscribed and painted by the artist.
A husband & wife team from Vermont design and handcraft these cups together in an environmentally responsible way. Zpots are microwave, oven, and dishwasher safe. Each cup varies slighty due to its handmade nature. Sold individually.

Dimensions: Approximate size is 4.5″ round by 1.25 high