Sea Lily - Black Wire Rings With Moonstone Beads Necklace
Sea Lily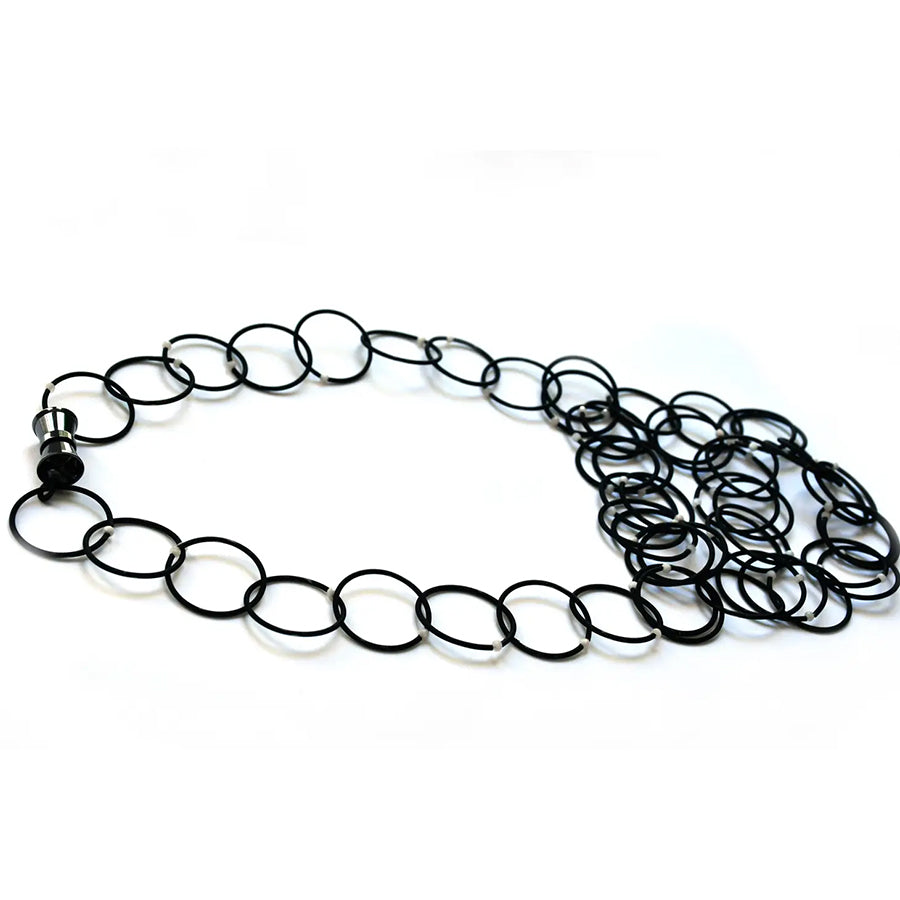 This silk-infused piano wire necklace is super cool and unique! Moonstone beads seem to "float" within the black rings. All intertwined to form a beautiful necklace. A real show stopper!

Dimensions: approx. 23″ L
Sea Lily, the designers of silk infused piano wire jewelry and other artful adornments. All of their pieces are hand crafted and the perfect compliment to your collection of sophisticated accessories. It is their hope that you enjoy wearing their accessories as much as they enjoy creating them!