Rosy Rings - Green Mini Bouquet Dried Floral Arrangement
Rosy Rings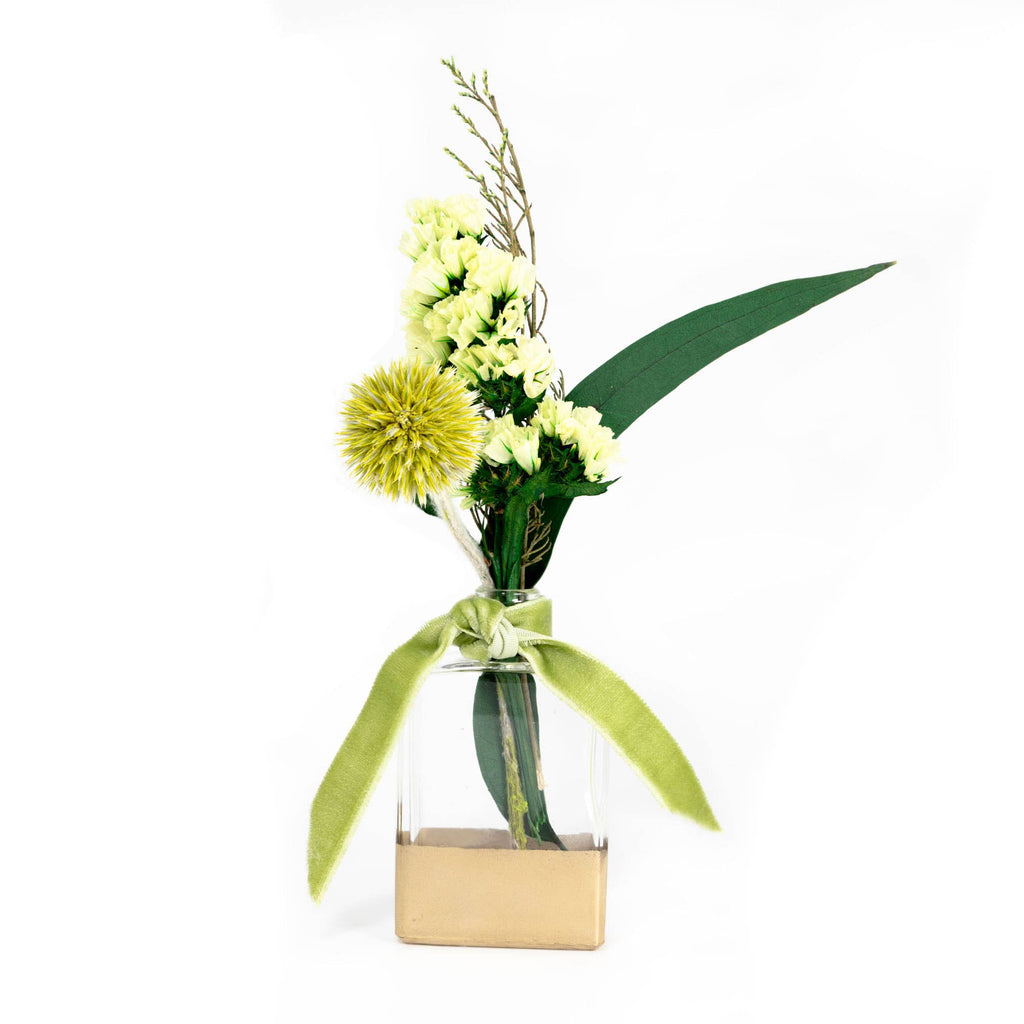 The adorable Mini Bouquets are the perfect tiny size for your desk or vanity and make perfect happies to brighten someone's day or to make yourself smile! Each Mini Bouquet is designed and placed by hand, so the exact florals may differ but the color will be consistent. The dried florals will last forever, but keeping them out of direct sunlight will help to keep their colors vibrant.
Bouquet Dimensions: Approximately 2.5" W x 6" H
About Rosy Rings: Rosy Rings is a small-batch artisanal brand, bringing nature inside with designs inspired by beautiful botanical elements. They combine carefully sourced materials, from fine fragrances to hand-blown glass, with real botanicals to create an experience to elevate any space. Their designs are each individual and unique; true to their botanical origins, no two products are – or should be – identical. All Rosy Rings products are lovingly hand crafted by their artisan staff in Colorado. At Rosy Rings, they strive to create a delightful experience with their one-of-a-kind products that fill your space with the beauty of nature.