Sticks Original Mirror with Perpetual Calendar
Sticks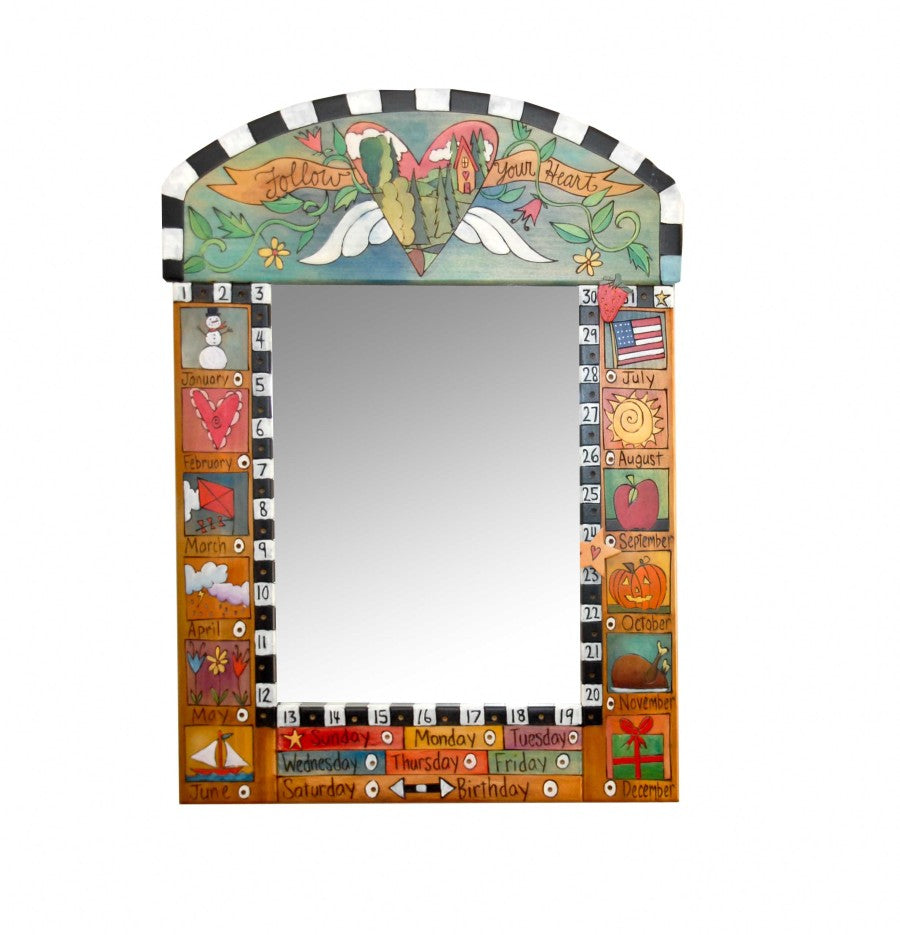 Each piece is finely crafted from wood and further enhanced with handdrawn imagery, etched contouring and vibrantly blended, water based, non-toxic paints. This unique mirror also features a perpetual calendar option and comes with pegs for marking the month, day or holidays.

Dimensions: 23″ W x 32.75″ T
About Sticks: Sticks was started by Sarah Grant in 1992. Since then, Sticks has received national acclaim for their distinct line of furniture, accessories and object art. Their line is constantly evolving due to the imagination of their design team and the many talented craft artisans they employ. Each piece is handcrafted within Sticks' award winning studio in Des Moines, Iowa.