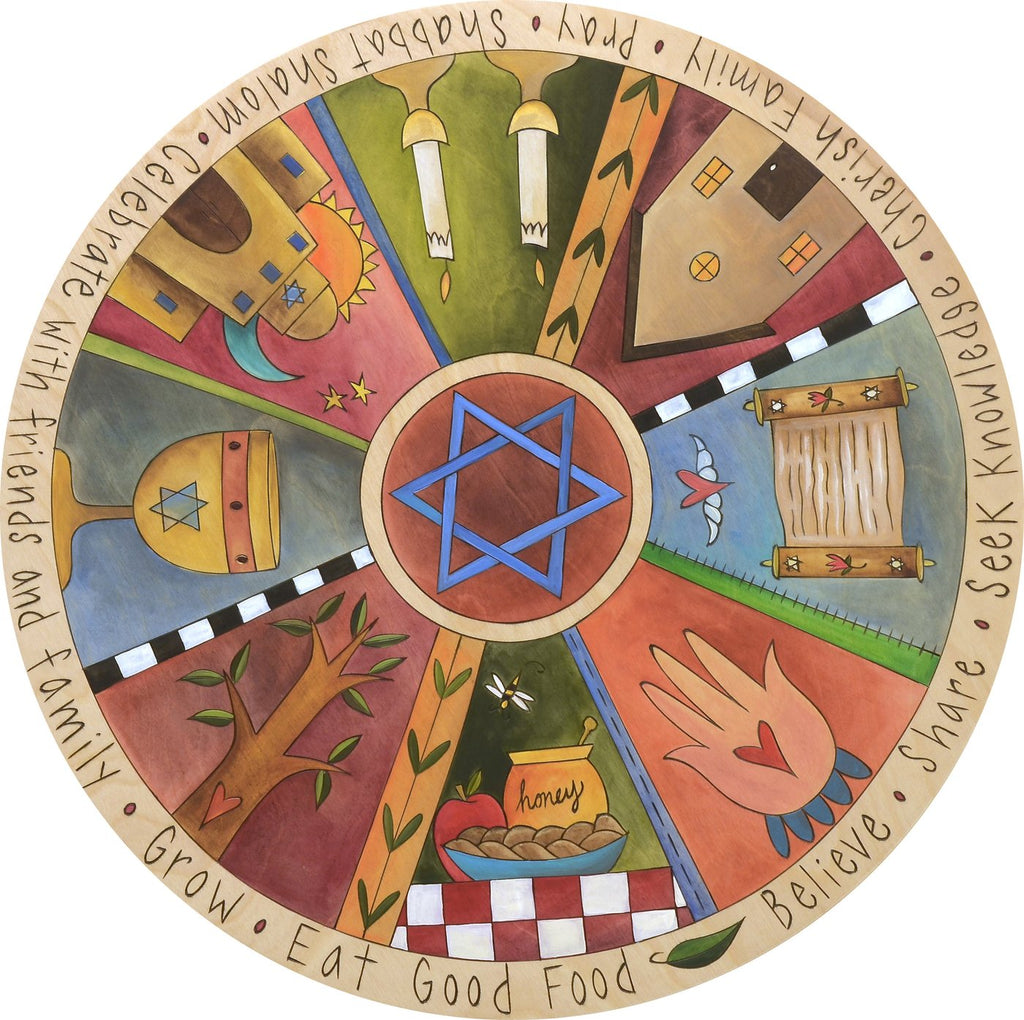 Sincerely, Sticks® is the newest product offering from Sticks Object Art and Furniture Company. Every Sincerely, Sticks piece is artisan printed, pulling designs directly from their best-selling handmade originals. The line is still made in their award winning studio in Des Moines, Iowa by a team of incredibly talented artists. These printed products reflect the recognizable aesthetic of their handmade originals, but at a lower price point – making their designs more accessible without sacrificing quality.
This 18″ diameter wooden lazy susan is photo-mechanically printed printed directly onto the  wood surface with an original Sticks design. Then coated with several sprays of protective polyurethane to assure that it is durable.

About Sticks: Sticks was started by Sarah Grant in 1992. Since then, Sticks has received national acclaim for their distinct line of furniture, accessories and object art. Their line is constantly evolving due to the imagination of their design team and the many talented craft artisans they employ. Each piece is handcrafted within Sticks' award winning studio in Des Moines, Iowa.