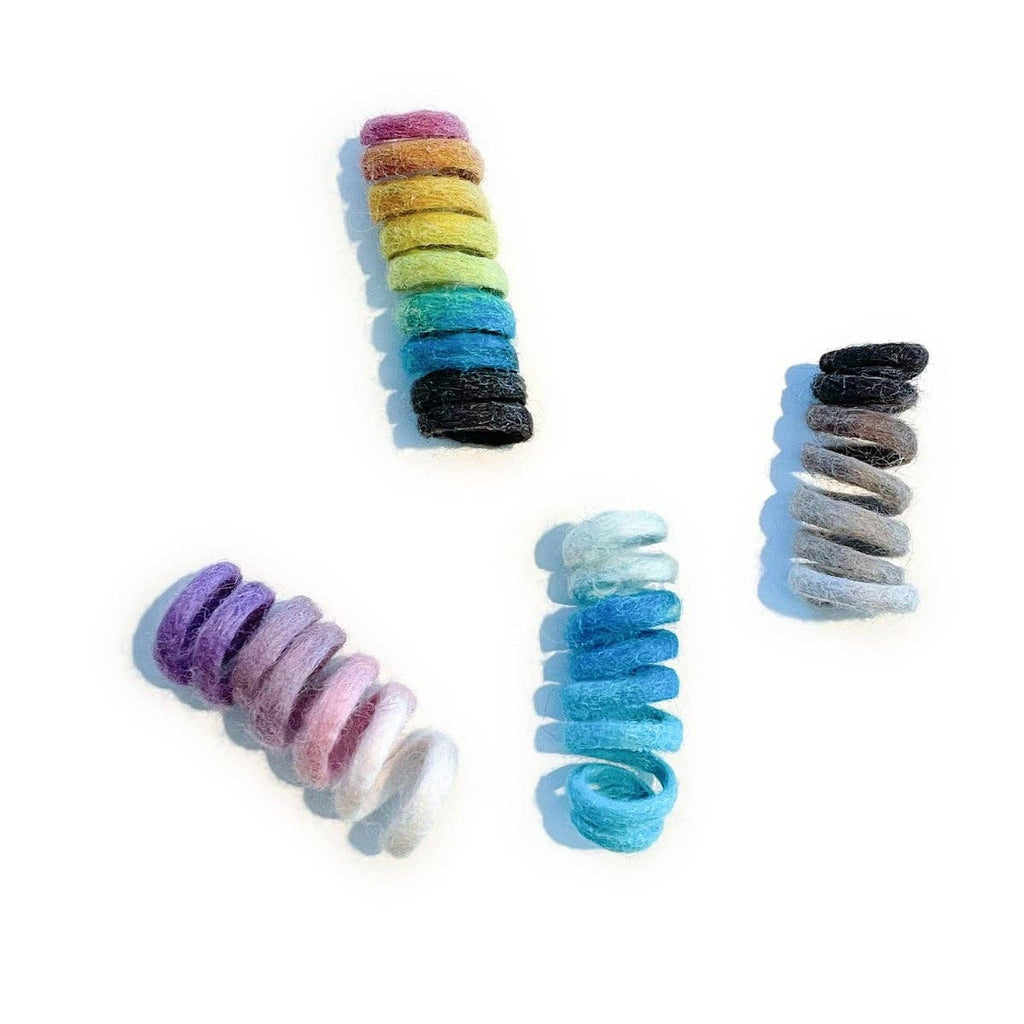 Is there anything more fun than a wool spring? Here it is, the new colorful addition to the Friendsheep Eco Kitty Toys family.
Comes in 4 fun colors to choose from. Mix and match them with all the other eco toys for endless hours of furry fun!
Eco-friendly and safe: Hand made for fair wages by Nepalese women artisans with 100% cruelty free New Zealand wool and colored with azo-free eco-friendly dyes. Hand felted with just warm water and vegetable soap and then sun dried. No toxic dyes or fragrances added, never.
Perfect size: 2.5" (7 cm) long, perfect size for your kitty's mouth. Fun to catch and proudly gift to their human friend.
About Friendsheep: Friendsheep was created by Valeria Isaacs, a zero waste entrepreneur, disability advocate, mother, wife, nature lover, and former biologist. Always passionate about ecology and sustainable living, her pursuit of those passions was interrupted when a spinal cord injury left her quadriplegic at age 22. During her recovery, Valeria has obtained a master's degree in molecular biology, worked in contemporary art, and enjoyed living life at its fullest. In late 2015, she decided to give new meaning to her life by founding Friendsheep, with the aim of providing high quality, eco-friendly products that respect animals and the environment while also providing work and purpose to women and disabled artisans in underprivileged communities of Nepal.