Friendsheep - Lavender Fields Set of 3 Eco Dryer Balls - LADYBUG
Friendsheep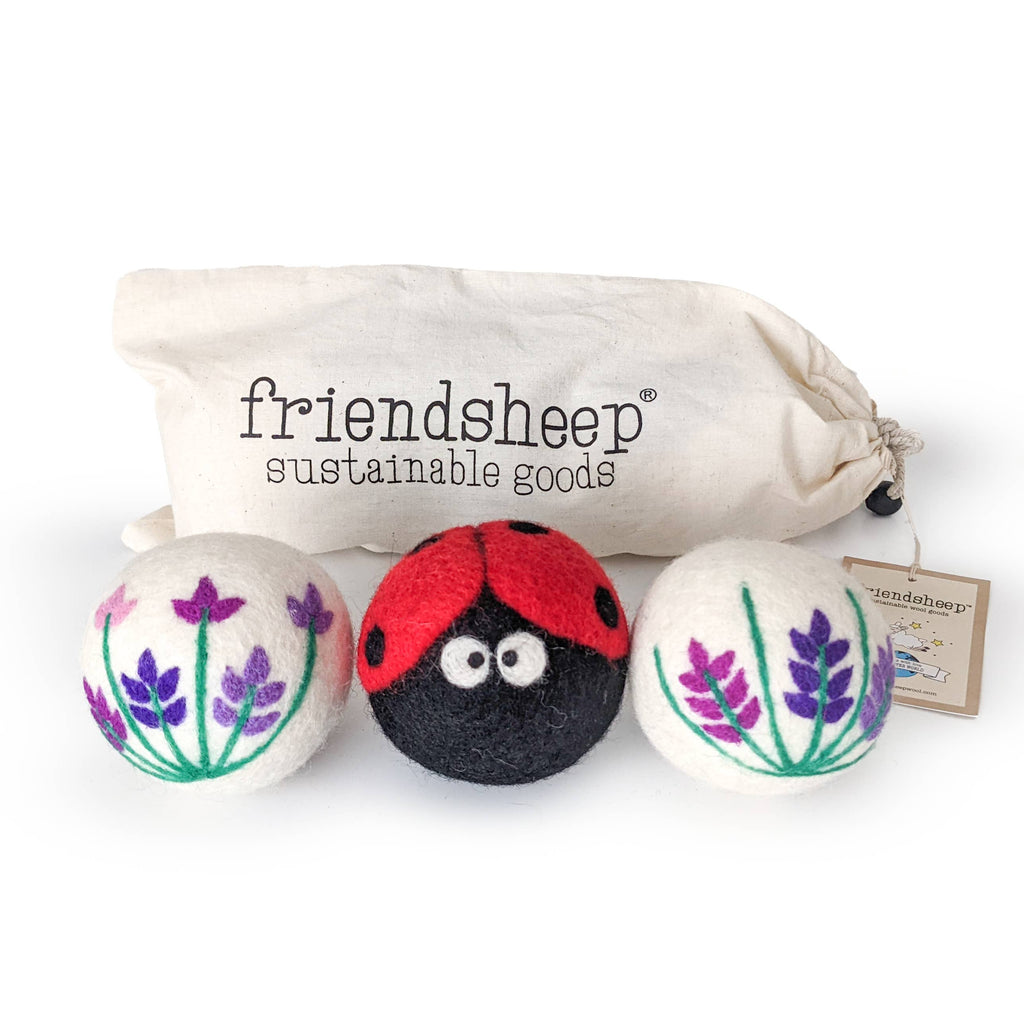 Upgrade your laundry with our Lavender Fields set of 3 eco dryer balls!
Replace chemically loaded dryer sheets and liquid softeners with a set of our reusable eco dryer balls. Handmade, fair trade, compostable, plastic free, they will naturally soften your clothes, help reduce drying time, and save energy!

This listing is for LADYBUG: a flower ball, a lavender sprig ball, and a LADYBUG ball. This set of 3 comes inside a reusable black and white handmade cotton storage bag. Perfect for small and medium loads, can be doubled for larger loads.

Naturally soften your laundry, reduce wrinkles, static, and increase your dryer efficiency. No chemicals, no fragrances, just pure organic, cruelty-free certified New Zealand wool.

About Friendsheep: Friendsheep was created by Valeria Isaacs, a zero waste entrepreneur, disability advocate, mother, wife, nature lover, and former biologist. Always passionate about ecology and sustainable living, her pursuit of those passions was interrupted when a spinal cord injury left her quadriplegic at age 22. During her recovery, Valeria has obtained a master's degree in molecular biology, worked in contemporary art, and enjoyed living life at its fullest. In late 2015, she decided to give new meaning to her life by founding Friendsheep, with the aim of providing high quality, eco-friendly products that respect animals and the environment while also providing work and purpose to women and disabled artisans in underprivileged communities of Nepal.