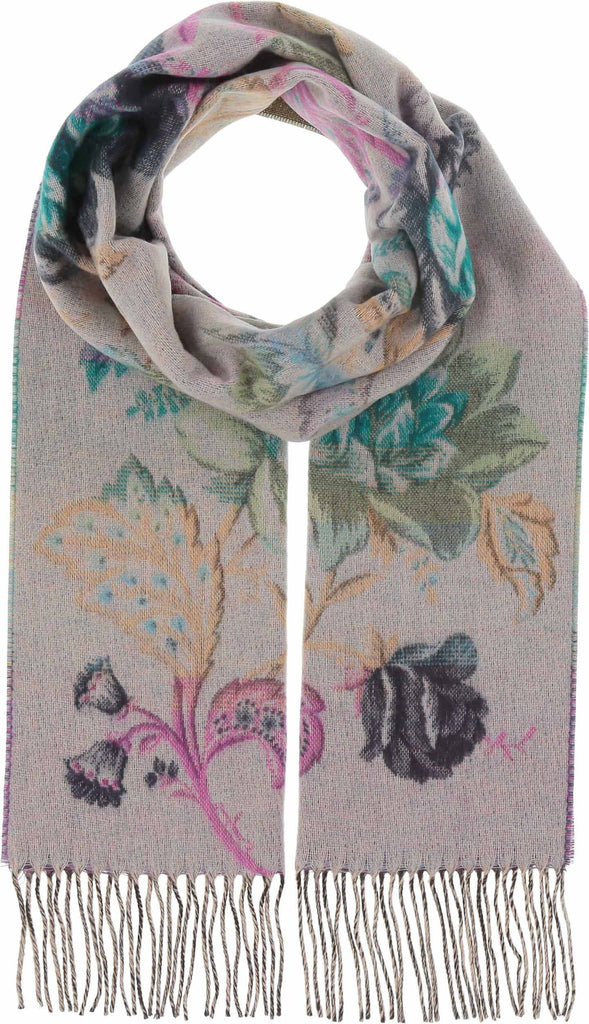 Finish off your wardrobe with this soft and versatile Cashmink® scarf. Try it looped once for warmth, or let it hang down to show of the colors and pattern. As of Fall 2021, all Cashmink® production will be carbon-neutral by offsetting the small, yet unavoidable, emissions through an international climate protection project. All Cashmink® accessories have always been certified according to Öko-Tex Standard 100, hypo-allergenic, water repellent and sustainably produced according to the highest quality standards in Germany. The acrylic fibers used here are 20% finer than cashmere, with the same soft warmth at a much better value.
Quality: 100% Acrylic
Size: 12 x 71 inches | 30 x 180 cm
Made In Germany
About Fraas: Those who want to ensure their production is environmentally friendly need to invest in their facilities. This is another thing we have done. Our use of state of the art technology has significantly reduced our electricity usage and gas requirements. Many of our scarves are woven, dyed and finished in Germany. This means energy and resources can be preserved at the production and distribution stage. Thus, our scarves look good, feel good and ensure an even better carbon footprint. As true Franconians, we hate waste. Our motto is: the best waste is no waste. Thus, we simply work as precisely and to the highest quality standards as possible. And we ensure that sustainability stays in fashion for more than just a season.