E. Frances Paper - Thanks Ewe (Box Set of 6)
E. Frances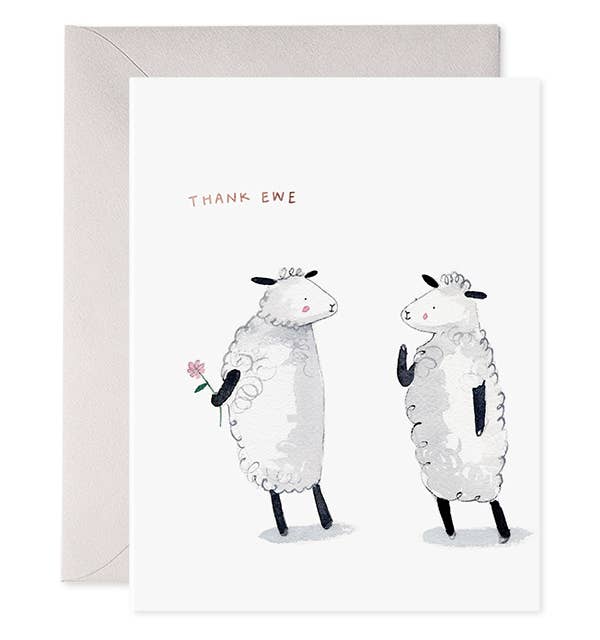 Thank you, ewe,
you knew
just what
to do.
Boxed set of 6 cards and envelopes

Each E. Frances card begins as an original watercolor painting, and then is printed in brilliant color on luxe, heavyweight paper and kissed with gold foil.
About E Frances: We are a positive paper goods company that creates meaningful personal connections by expressing love, gratitude and kindness. Our goal is to provide pure customer delight to everyone, aged 1 to 101.