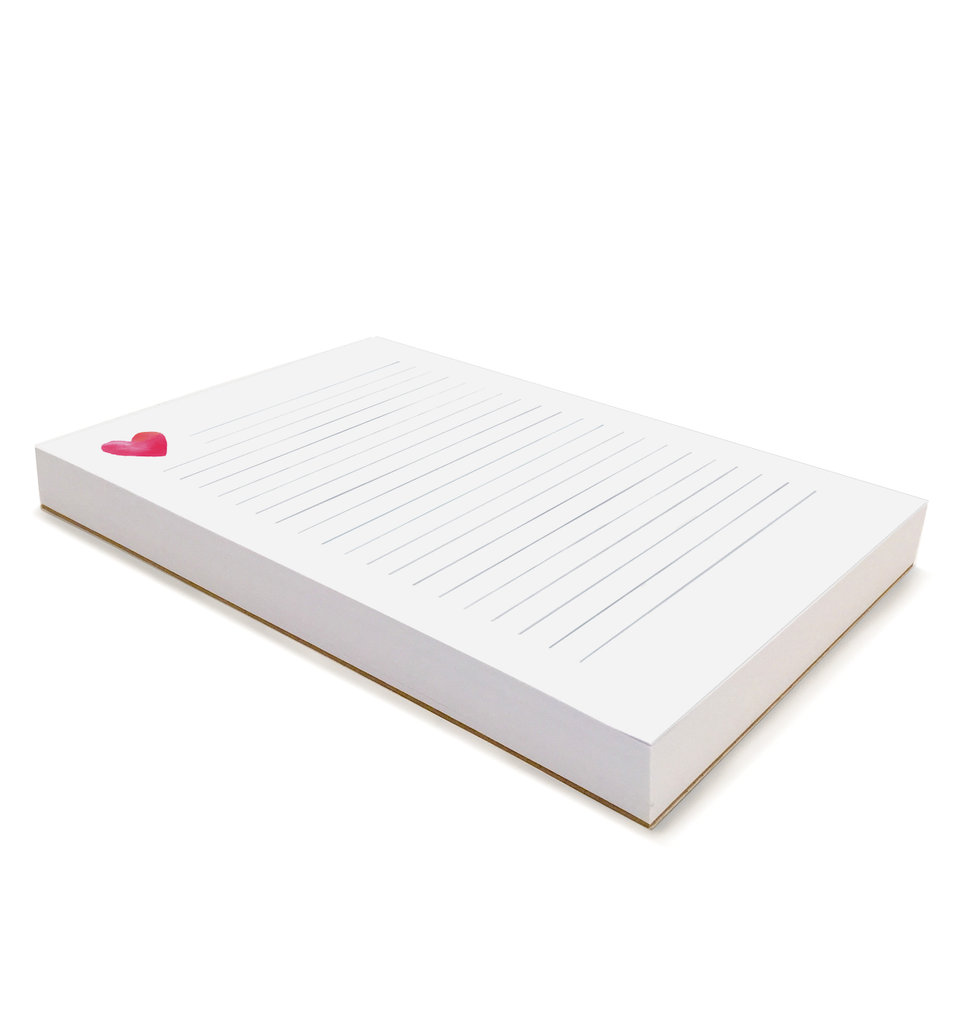 We're partial to chunky, substantial notepads. We want them to last a very long time, and for heaven's sake to never ever feel floppy. We want your pen to have a racy affair with your paper everyday. We want list-making, doodling, and note-taking to feel good.

150 GLORIOUS PAGES, 5.5 x 8.5 INCHES, DOUBLE THICK CHIPBOARD.
Made in the USA.

About E Frances: We are a positive paper goods company that creates meaningful personal connections by expressing love, gratitude and kindness. Our goal is to provide pure customer delight to everyone, aged 1 to 101.