Beth Mueller Friends - Cat version - small vase
Beth Mueller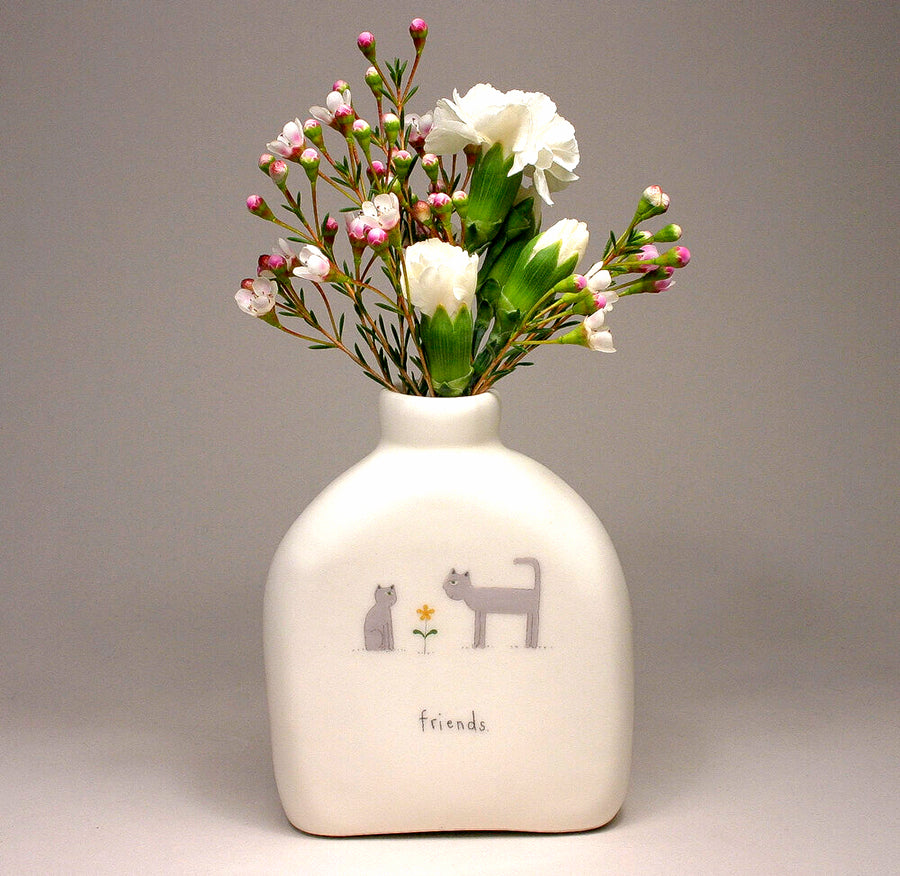 We love the sweet illustrations lovingly crafted by Beth Mueller!
This sweetie is made by hand from start to finish and measures 5" tall.
Beth Mueller was born in rural Indiana. Her artwork is inspired by having lived there, her travels, family, and day to day experiences. She received a BA from Eckerd College. Beth designs and makes by hand a line of fine art prints, stationery and pottery in Barre, Vermont where she lives with her family.