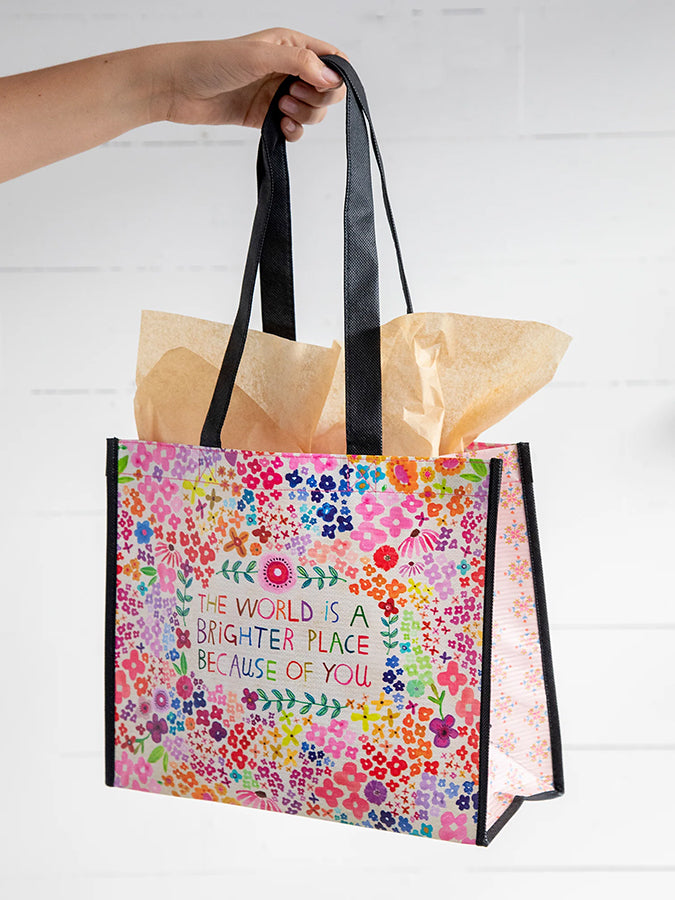 Our favorite thing about these Happy Bags is they're made from recycled water bottles so it feels good not to waste, and they last forever! This Large Happy Bag not only makes a fabulous gift bag but it's also ideal to use as a little tote bag! Take the frustration out of gift-wrapping, and keep an assortment of Happy Bags on hand.
Size: 2.5in L x 5in W x 10in H
About Natural Life: We call our products "treasures" because they are things you stumble upon while out and about and just can't resist… whether it's a saying that speaks to you, a perfect little gift for a friend or family member…or something to wear or put in your home that makes everyday life more fun!