E. Frances Paper - Pancake Plant Thank You Card (Boxed Set of 6)
E. Frances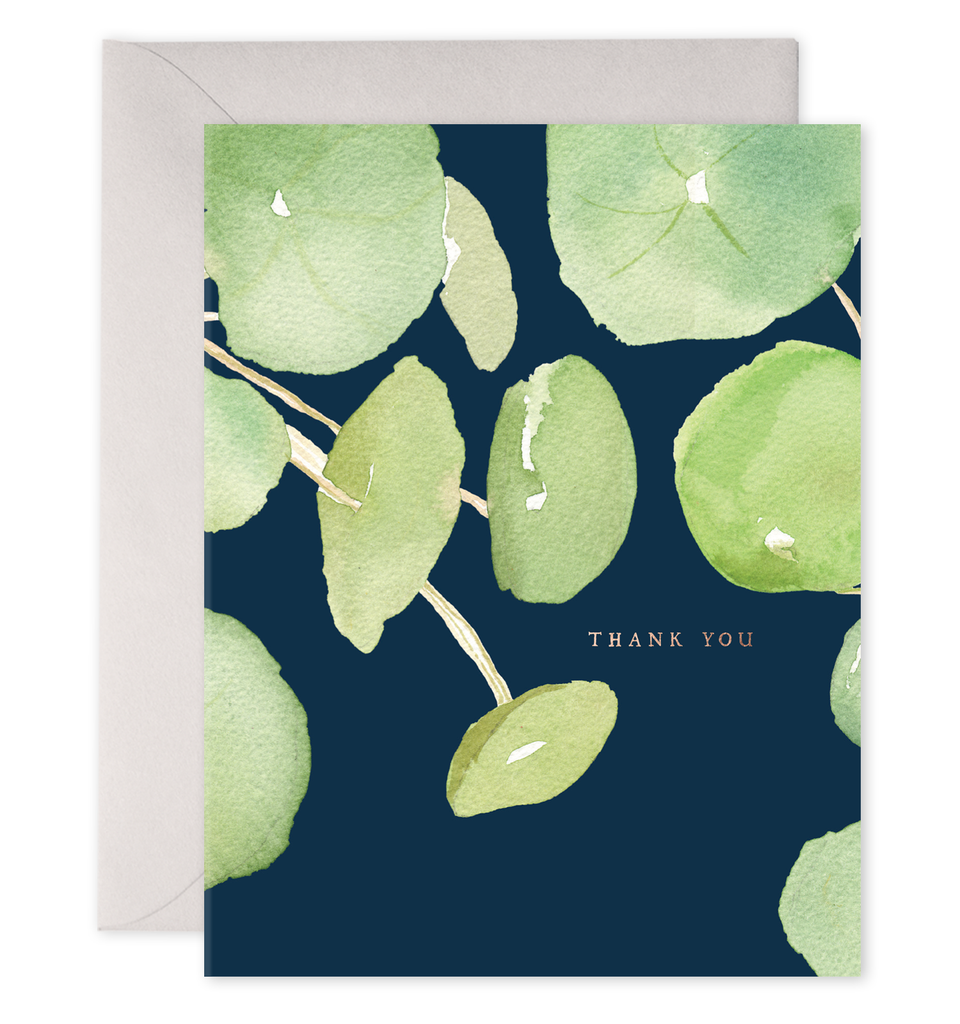 These watery leaves are works of art worthy of any gallery. Also available as wallpaper if you're ready to feature your home in Elle Decor. If you need a stunner of a thank you note, this is it.
Each E. Frances card begins as an original watercolor painting, is then printed in brilliant color on luxe, heavyweight paper and is finally kissed with gold foil.

Made in the USA.
About E Frances: We are a positive paper goods company that creates meaningful personal connections by expressing love, gratitude and kindness. Our goal is to provide pure customer delight to everyone, aged 1 to 101.